The basement renovation is proceeding well. It's taking a little longer than I expected, and I hate drywall dust, but I shouldn't really complain. Of the renovations I've had in the past, this is the least amount of dust I've had to deal with. But I still hate it. I had to ask the workers to stop sanding because of Michael's tonsillectomy, so they'll pick up again after Christmas.
Speaking of Michael's tonsillectomy, it's been quite a trial. The operation was on Tuesday, and he still can't talk much or swallow. It's very, very painful. I can hear some of David Barker's jokes already (about Michael not being able to talk). We found an online diary of a fellow who went through one, and it helped us a lot – just knowing that some of the symptoms are normal is good. But now we know to expect a longer recovery time than we originally thought.
And now, back to our originally scheduled blog… here are some pictures of the basement, starting with the before pictures. I think I'll just keep updating this blog entry and add more as they become available. We're going to take advantage of the empty basement to have a LAN party between Christmas and New Years. Want to come? Let us know (quickly!)
Before…

Reid's cave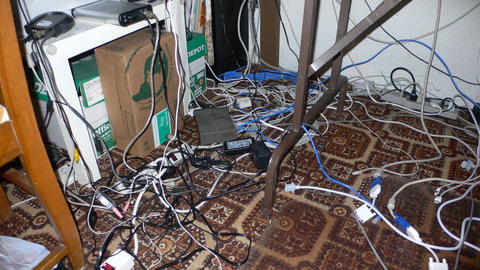 Ugh!!

Emptying the basement…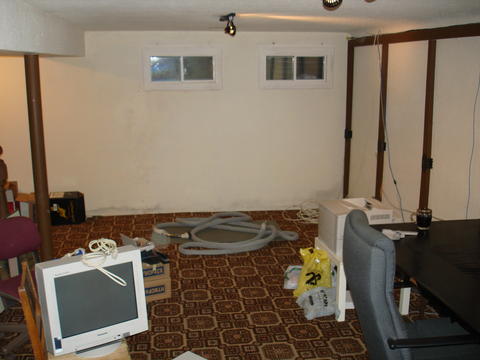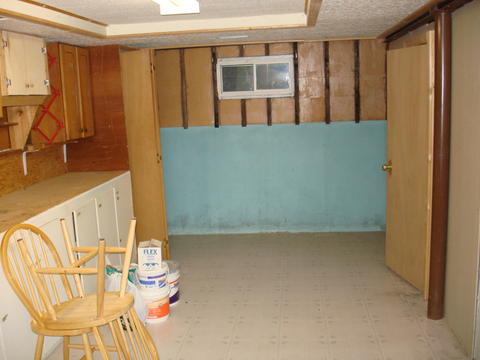 Laundry room

Deconstruction

Just a little dusty!

Recreating a livable space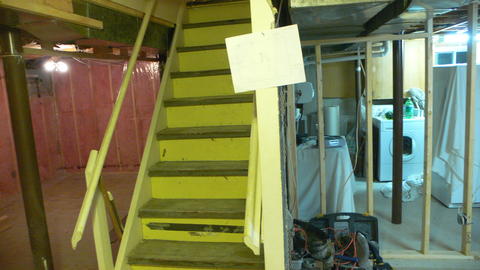 Laundry room "cut" in half by adding a wall, so we could add to the office space


Drywall up!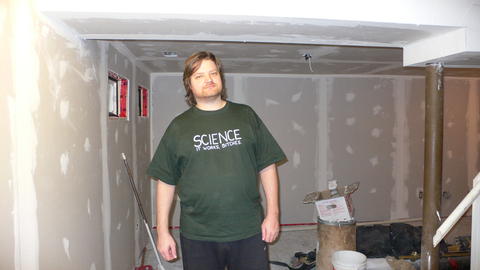 Reid now fits under the duct work!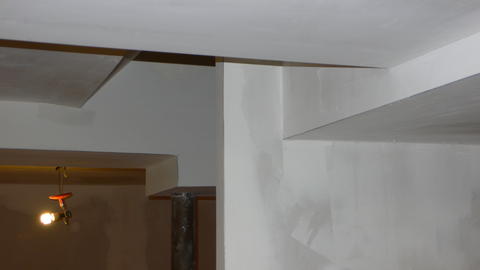 The ducts and stairway create interesting angles


Floor's in!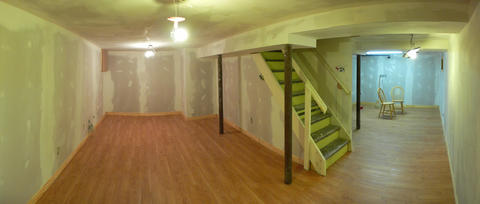 Panorama view

More to come…