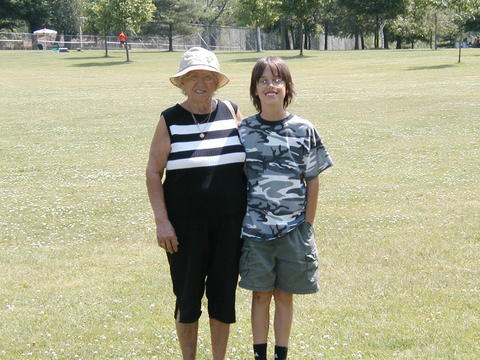 Didn't realize she was THAT short!! Or maybe Ronnie is tall. Here's one of my Dad:
We were in Thorold a few weeks ago, at one of my favourte parks in the Niagara Penninsula — Queenston Heights. There are concerts there every Sunday, so we decided to go, have a picnic, and listen to the music. I just love sitting under the tall, tall trees listening to the music. It's usually breezy, as we're on top of the escarpment, but it wasn't this time. Normally, I can hear the leaves rustling, and I just love it.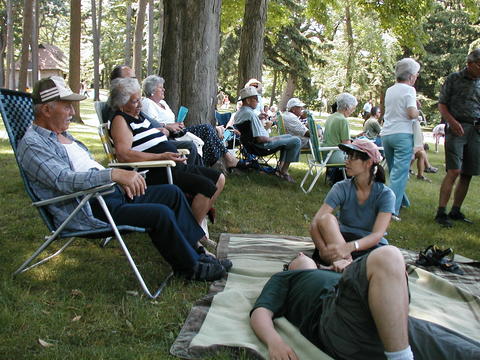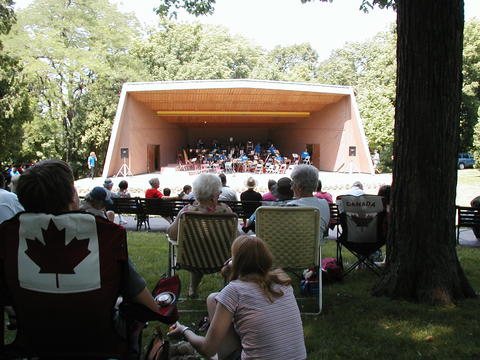 By the way, I've created a notify list for those few readers who want to be informed when I update my blog. Look for it on the right hand side of my web page.